 "We had not planned to stay at this campsite in our itinerary and it was a last minute decision, but to our surprise this turned out to be THE BEST campsite out of all that we camped at. ."
– Sharma, guest summer of 2019
Off the beaten track, surrounded by mountains and river, there is no place like Fossárdalur.
A spacious, tranquil campground, where nature and the Icelandic atmosphere can be touched and felt.


Camping in Fossárdalur is more than just having a place to park. Nature invades all your senses, this is authentic Iceland.
The valley is beautifully peaceful. With everything from 10 steps to the river, to day long hikes, everyone can experience the amazing surroundings according to their own liking. It is all about mountains and waterfalls. 
Our campground is open from the 1st of April until 15th of October.
If you travel during the winter months, please call the number on the bottom of the page to inquire about camping.
During the high season, middle of June till September our camp guest can enjoy three showers with hot water. Five restrooms, and a small house for doing dishes. 
There is also free, high speed internnett available everywhere on the grounds.
We have electricity hook-ups for guests who need that for their campers.
During the off season, before middle of June and after middle of September, in addition we give access to kitchen and sitting are for the campers. However this does depend on the occupancy of the guesthouse. 
If you like to read more about the experiences of our guests, clicking the button will take you to the reviews on google.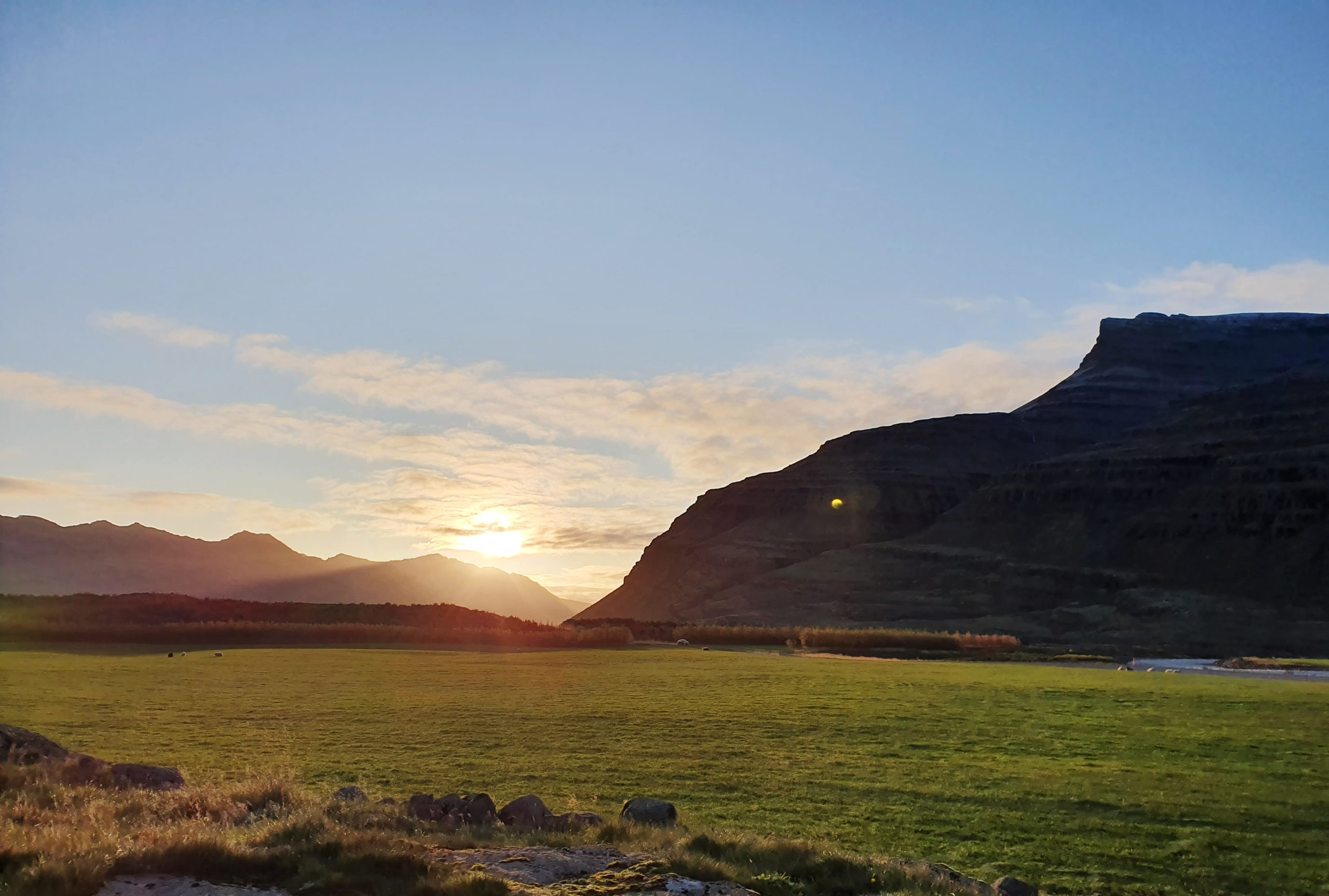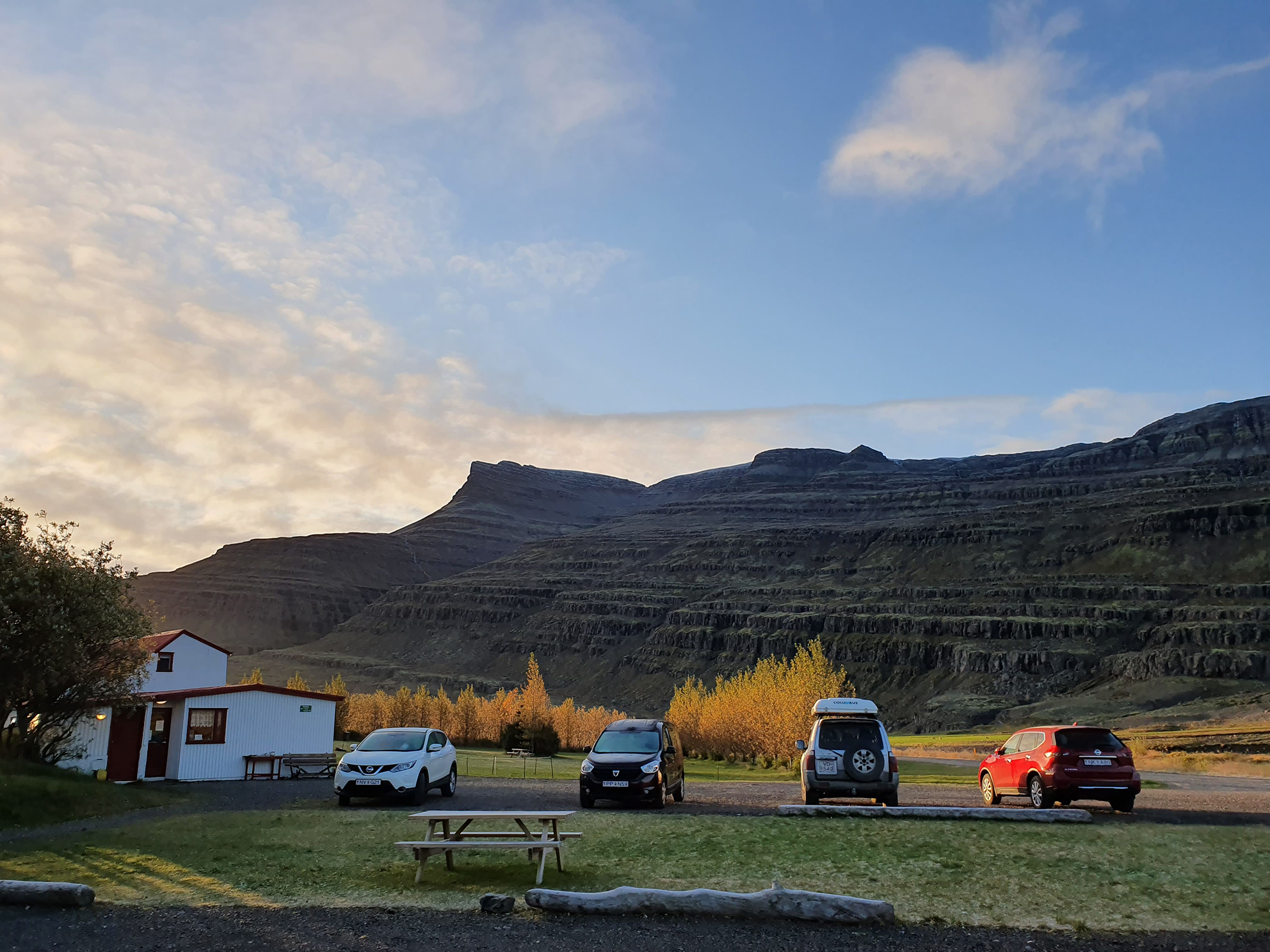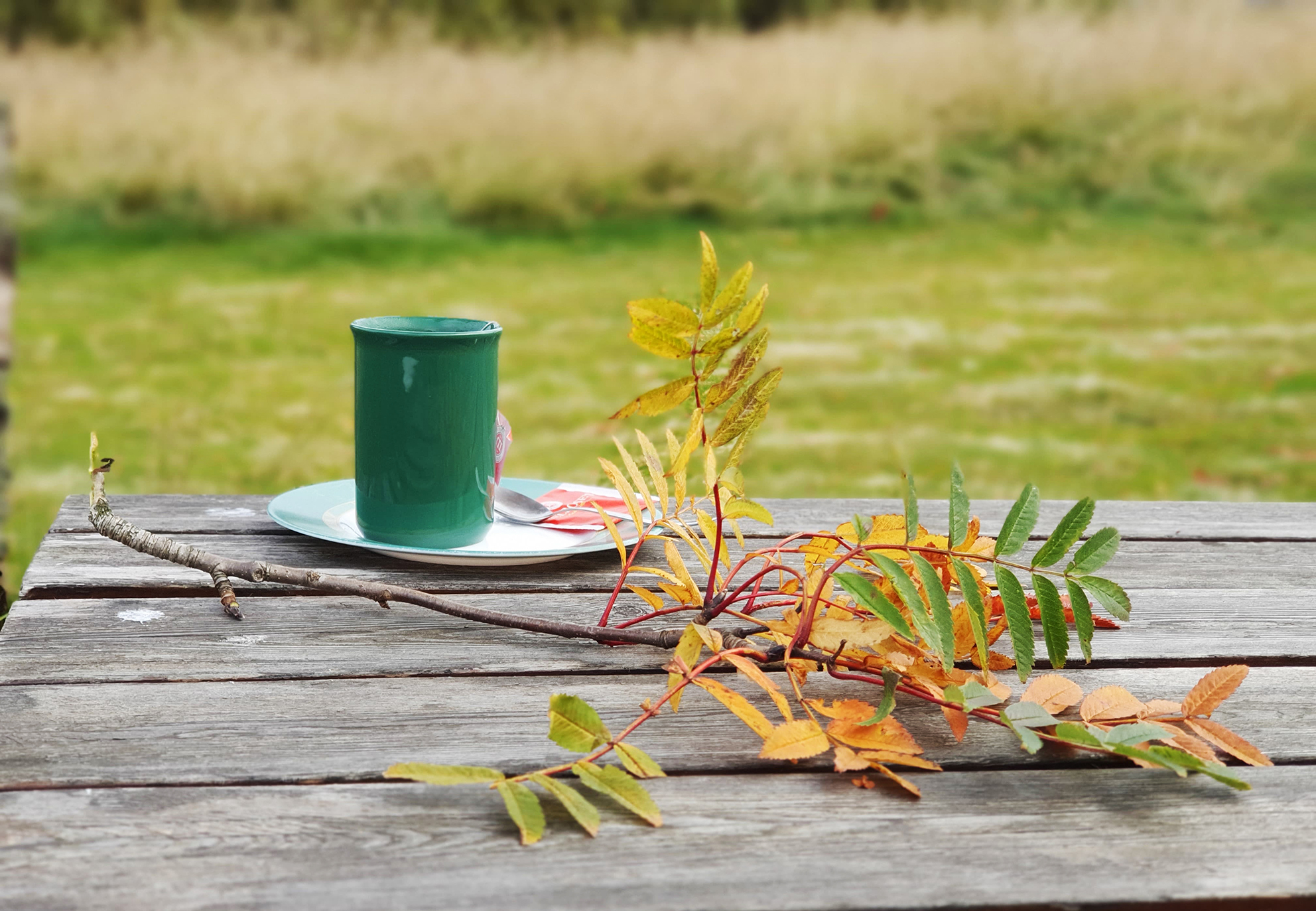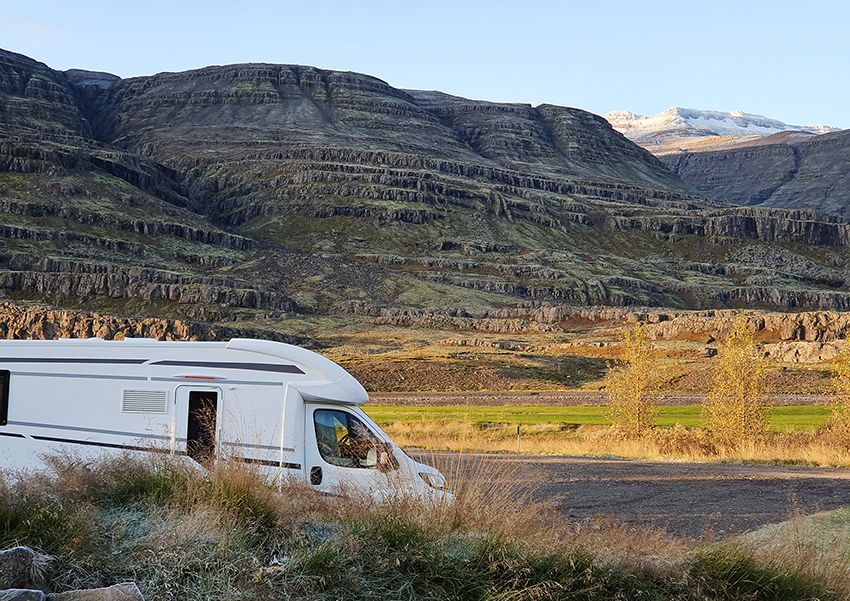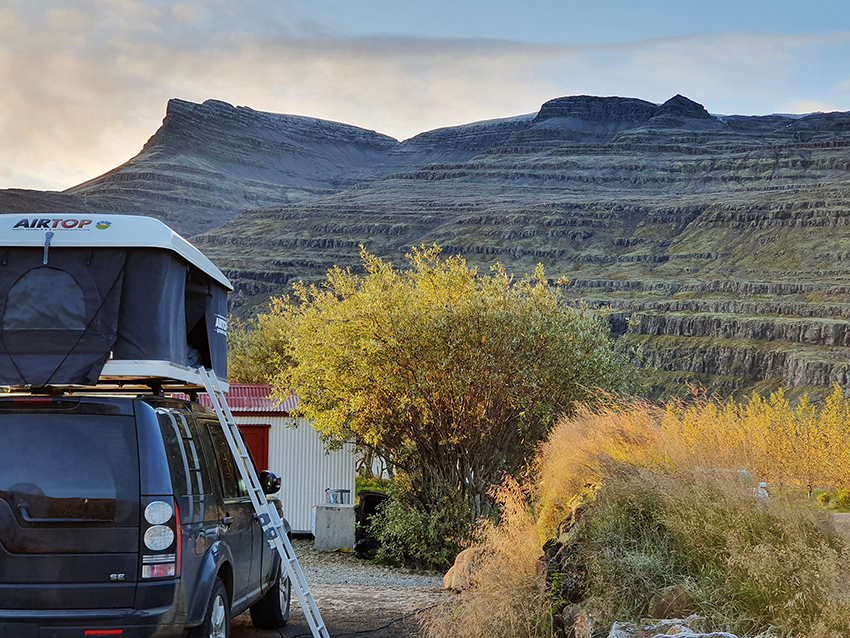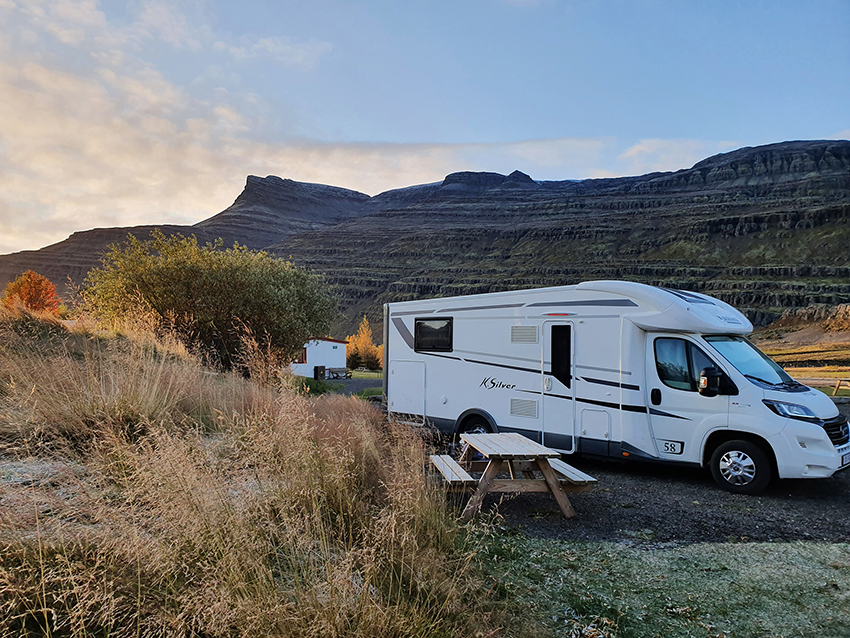 Camping pr person: 1750 ISK
Electricity pr car :        1000 ISK
Showers, WIFI, and taxes are included.
There is also washing machine and dryer available in the high season. Please talk to the staff before you use them. 
We charge 500 isk pr machine.
Note that washing machine and dryer is ONLY available for guests on the camping and in the guesthouse.
No drop-in use of the facilities.
There is no need to book camping in advance, we have space!
Only if you travel with a big group, we do appreciate hearing from you in advance in order for us to prepare a fitting space for you. This is not a requirement, but it does make it easier for us.
Should you have any questions about anything, please go to our contact page or call us on the number on the bottom of the page.